Human Resources & Employment
Thank you for your interest in employment opportunities at Wayland Union Schools! Please check back frequently for open positions!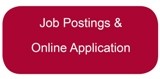 Wayland Union Schools is part of a consortium with the Allegan Area Educational Service Agency (AAESA) to make the application process more efficient for candidates to apply. WUS does not accept cover letters or resumes via email, fax, or regular mail. Please use the link above to view open positions and to complete your online application.

Custodial Positions
Wayland Union Schools contracts their custodial positions through GRBS.
Wayland Union Schools
Human Resources
850 E. Superior Street
Wayland, MI 49348
Phone: 269-792-2181
Fax: 269-792-1615
Christi Atwood
Phone: (269) 792-2181
Extension: 3002

Send me a message
Dana Look
Phone: (269) 792-2181
Extension: 3003

Send me a message