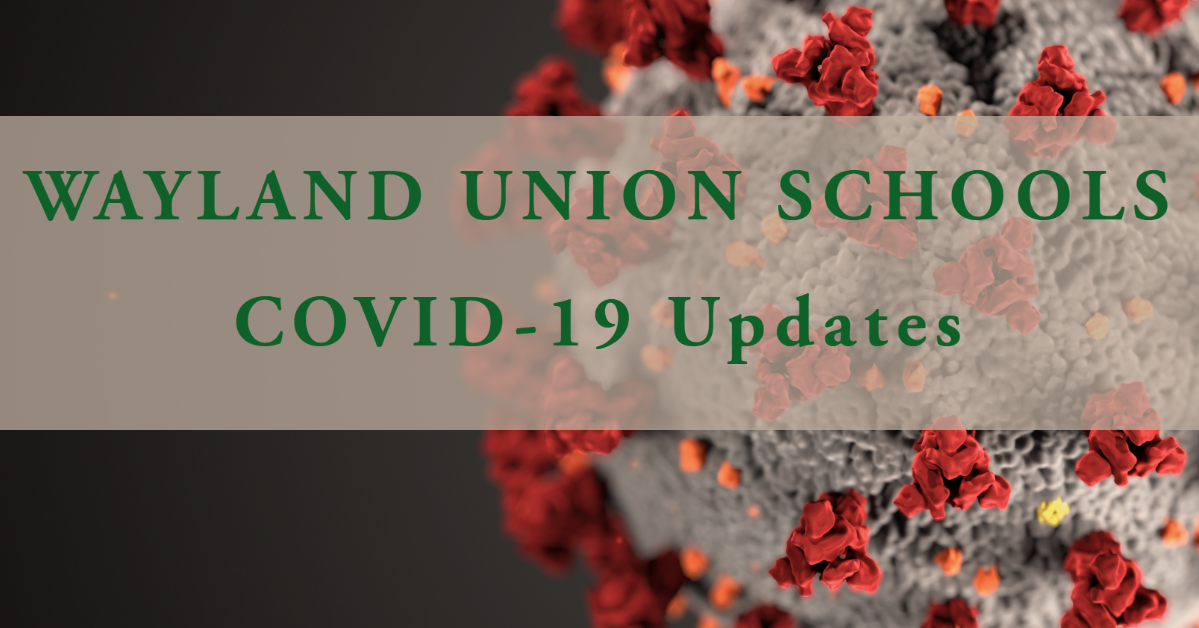 On this page you will find a variety of information and resources in our district's response to the COVID-19 pandemic. Click here for more information on the district's 2020-2021 Return to Learn Plan and options.
COVID-19 Resources
Meal Distribution Extended to June 29, 2020
* Free meals will be served at the same times/locations and on Mondays, Wednesdays, and Fridays through Monday, June 29, 2020. No meals will be served June 30-July 5, 2020. Starting July 6th, meals will be served Mondays and Thursdays from 11:30 - 12:30pm at Pine Street Elementary, Windsor Woods and Hunters Glen. This schedule will go through August 13, 2020. Please the flyer below.

Summer Meal Distribution
COVID-19 Resources for Families
District Food Distribution Information
Allegan County COVID-19 Resources
Community Food Distribution Resources
Resources to Assist with Student iPads
Internet Resources for Families
McKinney Vento Resources
Mental Health Resources
State of Michigan Coronavirus Response
Allegan County Health Department
Distance Learning Plan Resources
Tips for taking an online class
Managing an iPad at Home (Resources for Parents)
For Tech Support for iPads, please contact helpdesk@waylandunion.org
District Communications

Letter to Families on 3/13/2020
Letter to Families on 3/17/2020
Letter to Families on 3/27/2020
Letter to Families on 4/2/2020
Letter to Families on 4/3/2020
Letter to Families on 4/13/2020 (contains information regarding Distance Learning)
Letter to Families on 5/1/2020
Letter to Families on 5/15/2020
Letter to Families on 5/22/2020
Letter from Area Superintendents on 5/28/2020
Letter to Families on 7/17/2020
Distance Learning Survey Results
Compliance Documentation