2018-2019 Kindergarten/Young Fives Registration
Wayland Union Schools is now registering kindergarten and young fives students for the 2018-19 school year. If you have a child turning five on or before September 1, 2018, please click here for registration information.
Early Childhood Night will be held on Tuesday, February 20, 2018 at Dorr Elementary and February 21, 2018 at Baker Elementary. You can meet teachers, tour the classrooms and buildings and register. Presentation begins at 6pm, open house 6:30-7:30pm.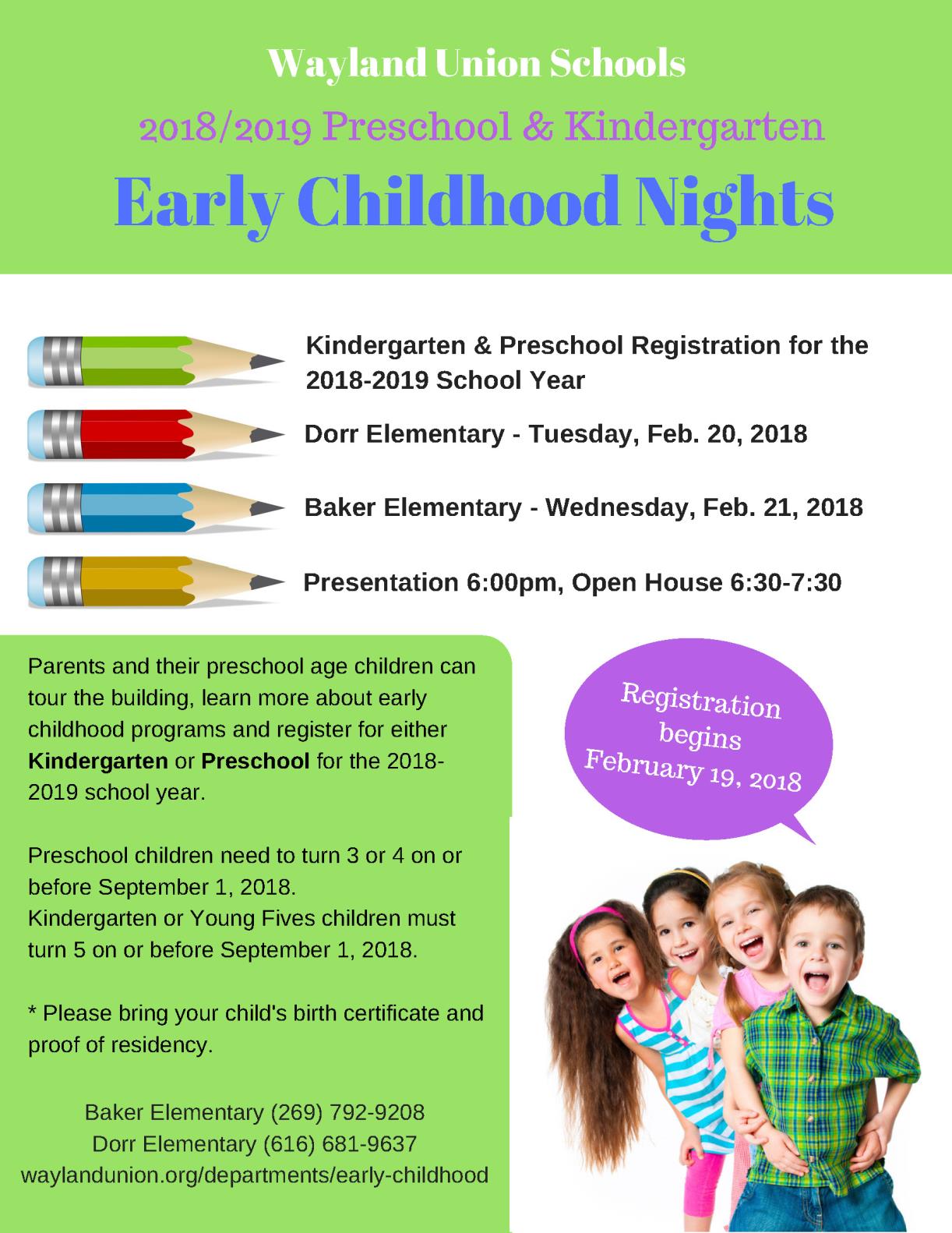 Kindergarten & Young Fives
Kindergarten and Young Fives is offered all day every day at the following schools:

Dorr Elementary
4159 18th Street, Dorr, MI 49323
616-681-9637
Baker Elementary
507 W. Sycamore Street, Wayland, MI 49348
269-792-9208
Children must be five by September 1 of the current school year to enroll in Kindergarten or Young Fives. Enrollment begins in mid-February with screenings scheduled in late April.