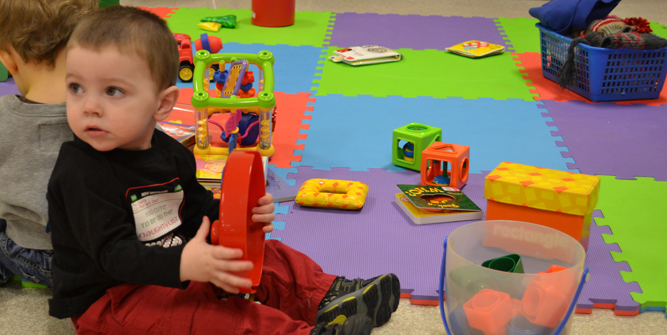 Early Childhood
23-24 Preschool Enrollment Information
The early years of a child's life are very important to their success in school and life. Parents are also their child's first and most important teacher. At Wayland Union Schools, we want to partner with you to support your parenting efforts, starting at birth!
Help Me Grow will help parents with children age birth to five years old prepare for school success. There are many resources, ideas and activities within this website to assist you in your parenting efforts.

If you would like a home visit from our Family Coach or have a concern about your child's development, please email Laurie Zywiczynski, lauriez@waylandunion.org
For more information on our preschool and kindergarten programs, see the links to the right.
These early childhood materials were developed under a grant awarded by the Michigan Department of Education.

Learn more about Help Me Grow
Learn more about Help Me Grow!
Visit the website at hmgallegan.org
Get Connected
For basic needs, child care, preschool, parenting support, pregnancy to age 3 support, or developmental delay concerns, contacts us here:
https://www.hmgallegan.org/o/hmga/page/get-connected
Ages & Stages
For developmental screeners such as the Ages and Stages Screeners, you can take them online for free:
https://www.hmgallegan.org/o/hmga/page/ages-and-stages
Families Connected
For Great Start Families Connected information, events, and parenting support:
https://www.hmgallegan.org/o/hmga/page/families-connected

Family Coaches & Playgroups
For information on Allegan County Family Coaches and local playgroups:
https://www.hmgallegan.org/o/hmga/page/family-coaches-and-playgroups

Preschool & Child Care
For preschool and child care information:
https://www.hmgallegan.org/o/hmga/page/preschool-and-child-care

Talking is Teaching
Want to learn more about Talking is Teaching and ways you can talk, read, and sing to your child?
https://www.hmgallegan.org/o/hmga/page/talking-is-teaching

About Us
Learn more about Help Me Grow Allegan and the Great Start Collaborative:
https://www.hmgallegan.org/o/hmga/page/about-us
Wayland Union Schools
Early Childhood Programs
Laurie Zywiczynski, Early Childhood Director
(269) 792-9208 (Baker Elementary)
(616) 681-9637 (Dorr Elementary)
Laurie Zywiczynski
Early Childhood & Community Ed Director