Preschool

2022-2023 Preschool Handbook
For the 2022 - 2023 school year, Wayland Union Schools will offer Four Year Old Extended Day Tuition preschool at Baker and Dorr Elementary Schools.
Baker Elementary Extended Day - 9:05am to 3:20pm
Dorr Elementary Extended Day - 9:00am to 3:15pm
Programs will be held Labor Day to Memorial Day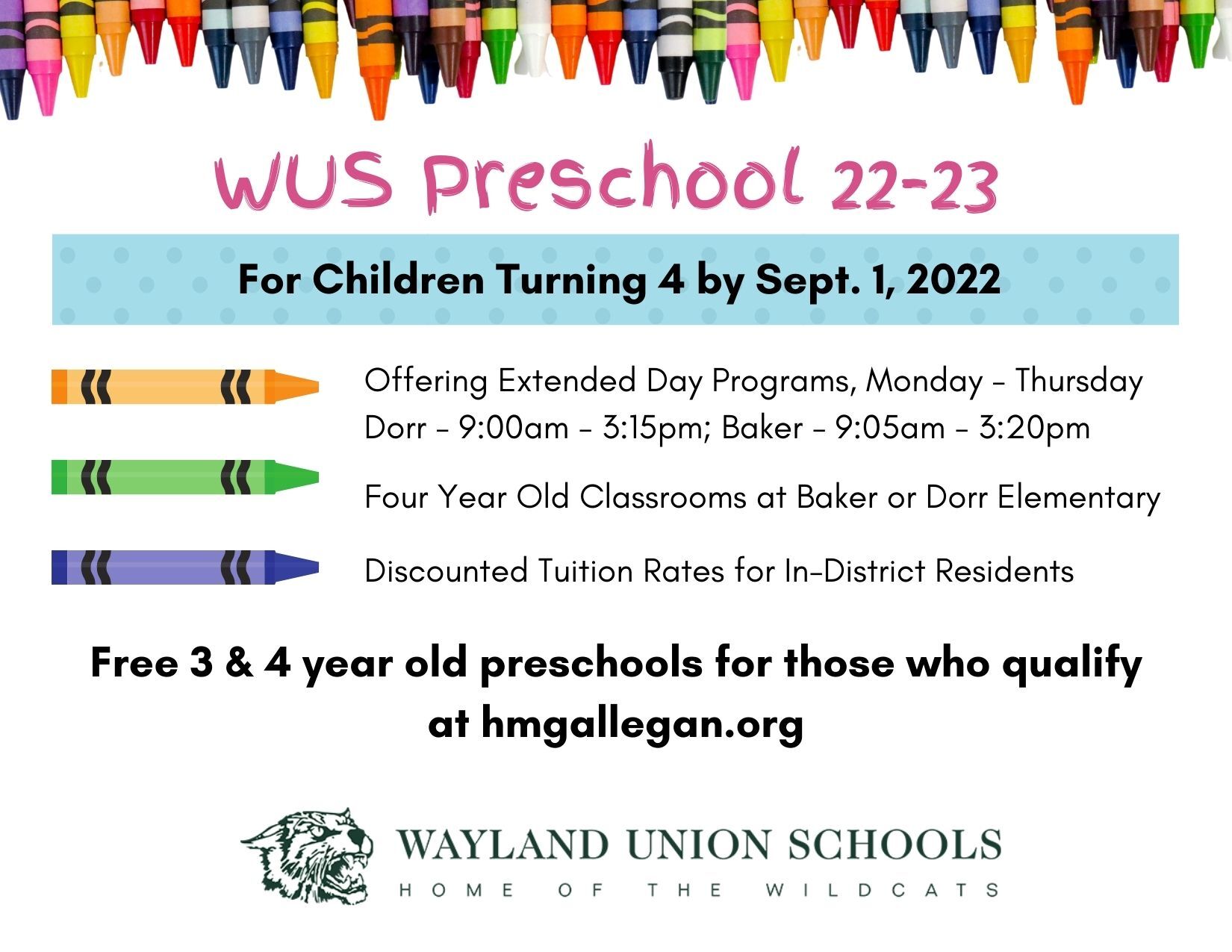 Preschool Enrollment
The district offers a discounted tuition rate for families who live in the Wayland Union School district thanks to the in lieu of tax monies from the Gun Lake Casino. Please contact either Baker or Dorr Elementary School to pick up a packet.
Pre-registration can be competed online prior to picking up a packet and placing your deposit. This does not complete your enrollment until a packet is completed and a deposit is made.
Free preschools are available for families who qualify through Great Start and Head Start. To see if you qualify for either program you can enroll online at Help Me Grow Allegan. Transportation may be provided.
Baker Elementary Preschool
507 W. Sycamore Street
Wayland, MI 49348
269-792-9208
Dorr Elementary Preschool
4159 18th Street
Dorr, MI 49323
616-681-9637