Superintendent's Office
Welcome to the Superintendent's Page!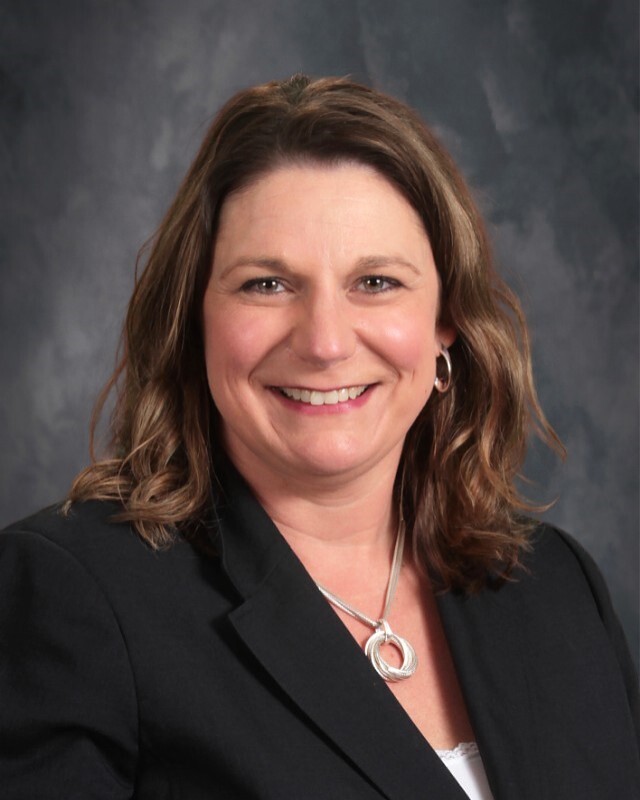 It is my pleasure to welcome you to Wayland Union Schools! Our district serves approximately 3,000 students and is located in northeast Allegan County. It is conveniently located along the 131 corridor between Grand Rapids and Kalamazoo and includes the communities of Dorr, Wayland, Moline, Bradley, Shelbyville, West Gun Lake and South Green Lake.
My husband Kevin and I have two sons, Calvin and Andy.
I have a doctorate in Educational Leadership from Michigan State University, a Master's Degree in Educational Leadership and Special Education Administration. My Bachelor's Degree is in Special Education - Emotional Impairments with endorsements in Elementary Education and Family Life Education. I have six years of teaching experience as a classroom teacher at Martin High School and at Mattawan High School.
Our district is proud of our amazing facilities. Wayland Union Schools offers an 800 seat Fine Arts Center, a state of the art Science and Innovation Center at the high school and recently added a new 8th grade wing onto our existing middle school. Wayland Union Schools has a 1:1 iPad initiative for all grade levels.
Thank you for your collaboration and support in education as we work to Challenge - Inspire - Contribute all Wayland Union students.
In partnership
Dr. Christina Hinds
Superintendent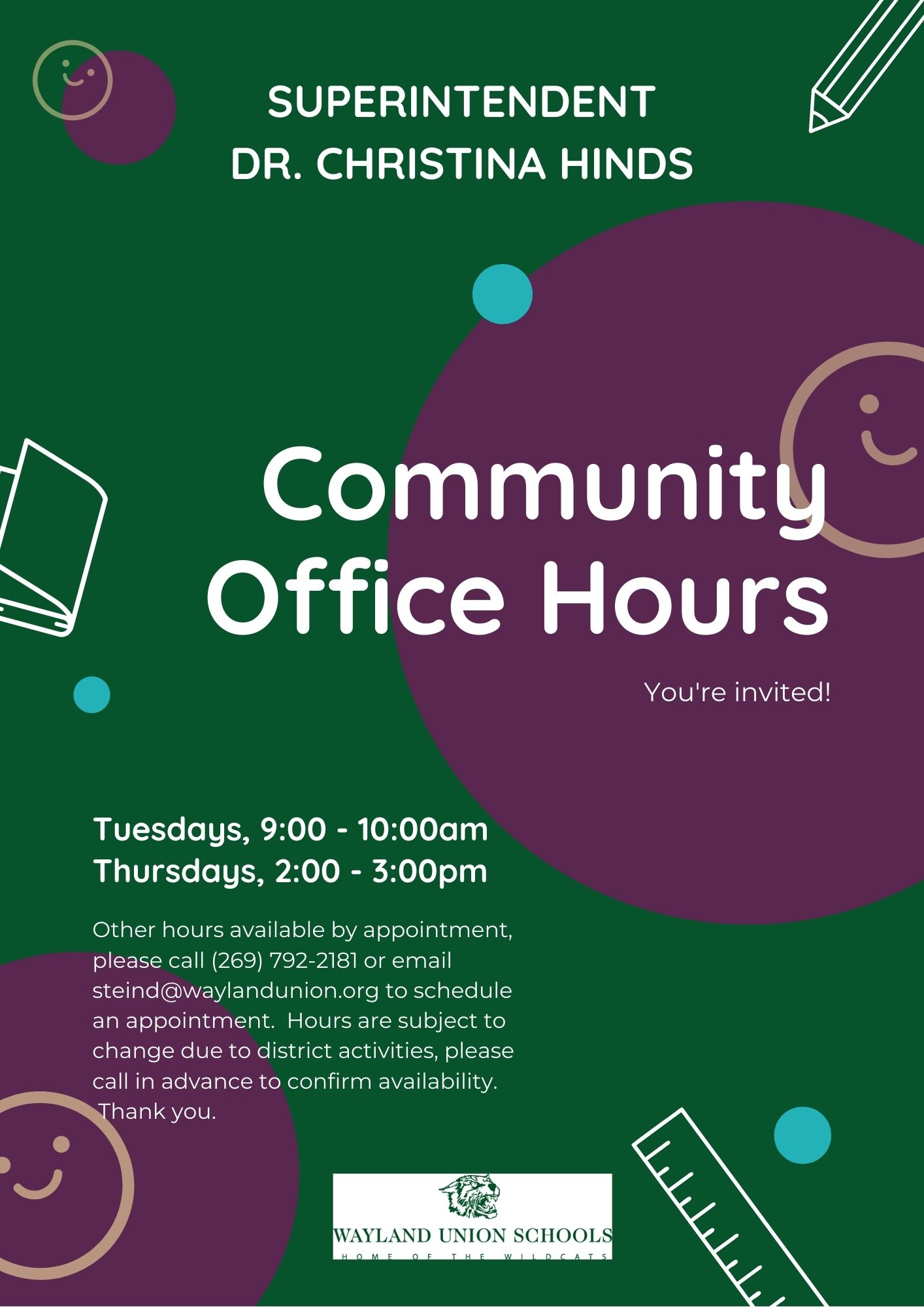 Wayland Union Schools
Administration
850 E. Superior Street
Wayland, MI 49348
Phone: 269-792-2181
Fax: 269-503-8877

Who Do I Call?
Community Office Hours for Dr. Hinds:
Tuesdays from 9:00 - 10:00 a.m.
Thursdays from 2:00 - 3:00 p.m.
Other hours available by appointment, please call (269) 792-2181 or email steind@waylandunion.org to schedule an appointment. Hours are subject to change due to district activities, please call in advance to confirm availability. Thank you.
Christina Hinds
Dawn Stein