Kindergarten & Young Fives
2022-2023 Kindergarten Online Enrollment begins March 1st, 2022.
Open houses are March 1 & 2. See flyer below.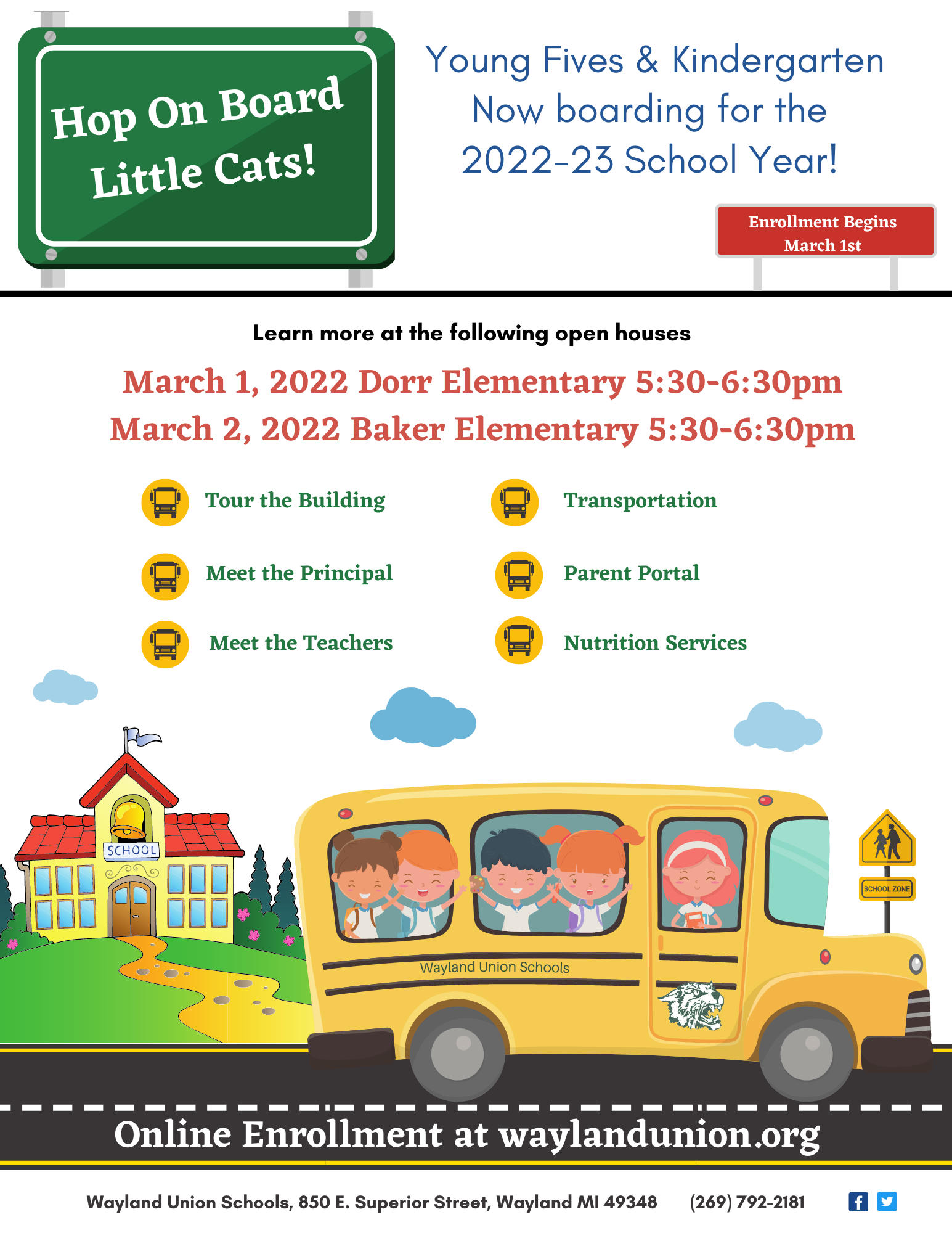 Children need to be 5 on or before September 1, 2022 to enroll in Young Fives or Kindergarten or a waiver if born between Sept. 2 and Dec. 1, 2017.
WUS Kindergarten Programs from Wayland Union Schools on Vimeo.
Kindergarten and Young Fives is offered all day every day at the following schools:
Kindergarten Curriculum Information
Dorr Elementary
4159 18th Street, Dorr, MI 49323
616-681-9637
Baker Elementary
507 W. Sycamore Street, Wayland, MI 49348
269-792-9208
Children must be five by September 1 of the current school year to enroll in Kindergarten or Young Fives.

Kindergarten Readiness Checklist