Dorr Elementary Preschool
Half Day Preschool - 3 & 4 years
Teacher: Laura Wierckz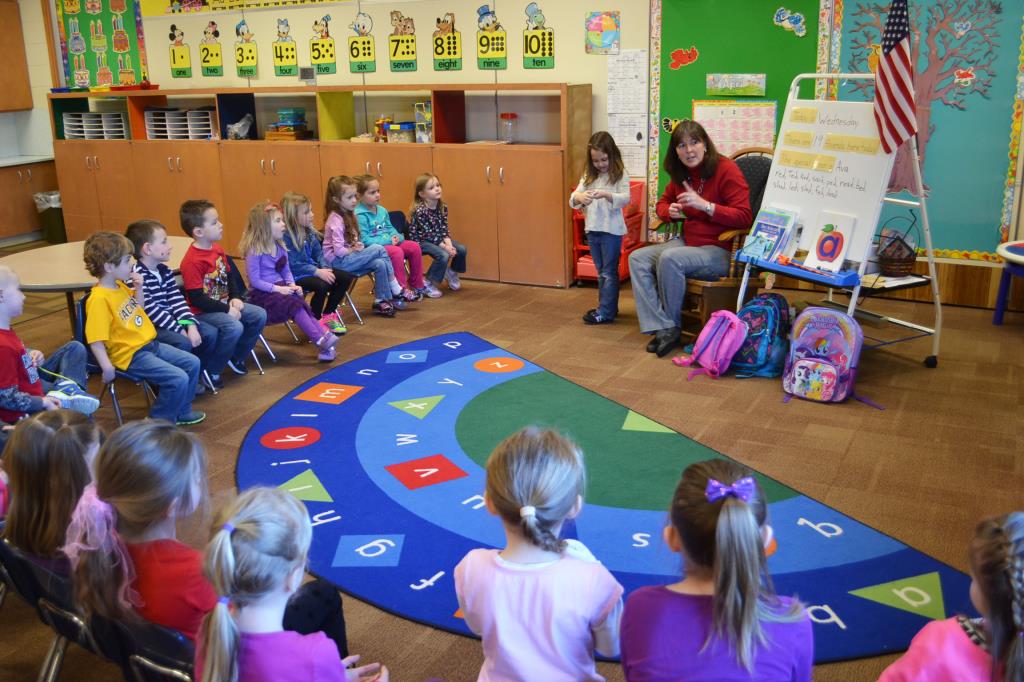 Learning is fun at Dorr Preschool where children grow socially, intellectually and physically through play. In preschool children are learning how to get along with others, follow simple rules and develop important school readiness skills. The developmentally appropriate curriculum includes learning letters and letter sounds using the same curriculum use in our Young Fives and Kindergarten classrooms. While children are playing and exploring, they learn shapes, colors, numbers, number relationship, name recognition, writing skills, pre-reading, pre-writing and more.
Various themes are visited throughout the school year and field trips have included a trip to Lenhart Farms and the John Ball Zoo. Preschoolers also learn about their community with visits from the local fire department and law enforcement.
Additional information can be found in the Preschool Handbook link to the right.
Half Day Preschool Schedule
4 year olds
Mon/Wed/Fri 9:05am-11:50am
3 year olds
Tues/Thurs AM 9:05am-11:50am

Extended Day Preschool
Teacher:Diana Ellis

Extended Day Schedule
Mondays/Wednesdays/Fridays 9:00am-3:15pm
This preschool for four year olds has a longer class time and extended calendar year. Extended Day Preschool is held at Dorr Elementary and Baker Elementary three days per week on Monday, Wednesday and Friday. Children must be four years old by Sept. 1 to attend Extended Day.
Tuition rates for Extended Day Preschool have been reduced for WUS residents thanks to revenue received from the Gun Lake Casino.
Extended Day Preschool focuses on pre-reading skills, letter recognition, and letter sounds (using the same curriculum as our Young Fives and Kindergarten classrooms), early math skills, and numbers, shapes and colors. Extended Day preschoolers go outside to play, have a rest period each day, and have gym class.
This quality all day program usually costs less than daycare. Having your child in an all day preschool program has many advantages. Attending school all day, every other day provides an excellent platform for preparing children to mainstream into all day school and allows ample time for play. Play is linked with brain growth and helps children learn rules, practice self control, make decisions, regulate their emotions and cooperate with others. Being in this environment helps young children become more confident in their abilities.

Extended Day Preschool has lasting effects. It is a quality program taught by a certified teacher and aide. Research suggests that increased time in the classroom yields better results because it provides greater opportunity for teachers to work with individuals and allows for a more relaxing atmosphere.
Laura Wierckz
Diana Ellis